Today will be a personal post.
I have a difficult experience in terms of finding a job in Israel, I moved three years ago. Since I decided to transition from graphic design to UX/UI design, my attempts to find a job in this field can be clearly divided into stages: there was always something missing (experience, projects in my portfolio, real-world projects, etc.).
At first, it was the lack of real projects: during one of the interviews, I was asked the question, "This is all great, but do you have any real projects?" Several months later, I completed a website called "Techno-sk" from scratch.
Unfortunately, the next day, my phone wasn't buzzing with job offers. Despite that, I continued studying UX, improving my typography skills, reading books, and articles.
I will not stretch this introduction block into a large amount of text. I will say this, each stage was a new challenge for me:
If I lacked work in the portfolio for UI/UX, then I sat down in the evenings and did them.
If I need to know what the work of a UX Designer consists of – I looked for a mentor and asked him questions
Each challenge gave me important experience. And even though I am still looking for a team, the mind set that I already have will help me a lot in the future.
Portfolio
My latest work in the portfolio SoundSeeker taught me as a UX Designer to ask questions. After publishing the project on Behance, I needed to decide: make another similar massive case or something else? To complete such projects, you need a lot of free time, which I don't have much of.
The decision was helped by a conversation with my mentor Maria Mukha. She suggested that it is not necessary to make voluminous projects in the portfolio, you can show some part or, for example, redesign some screen with a description of your thoughts. It became a little easier for me from this.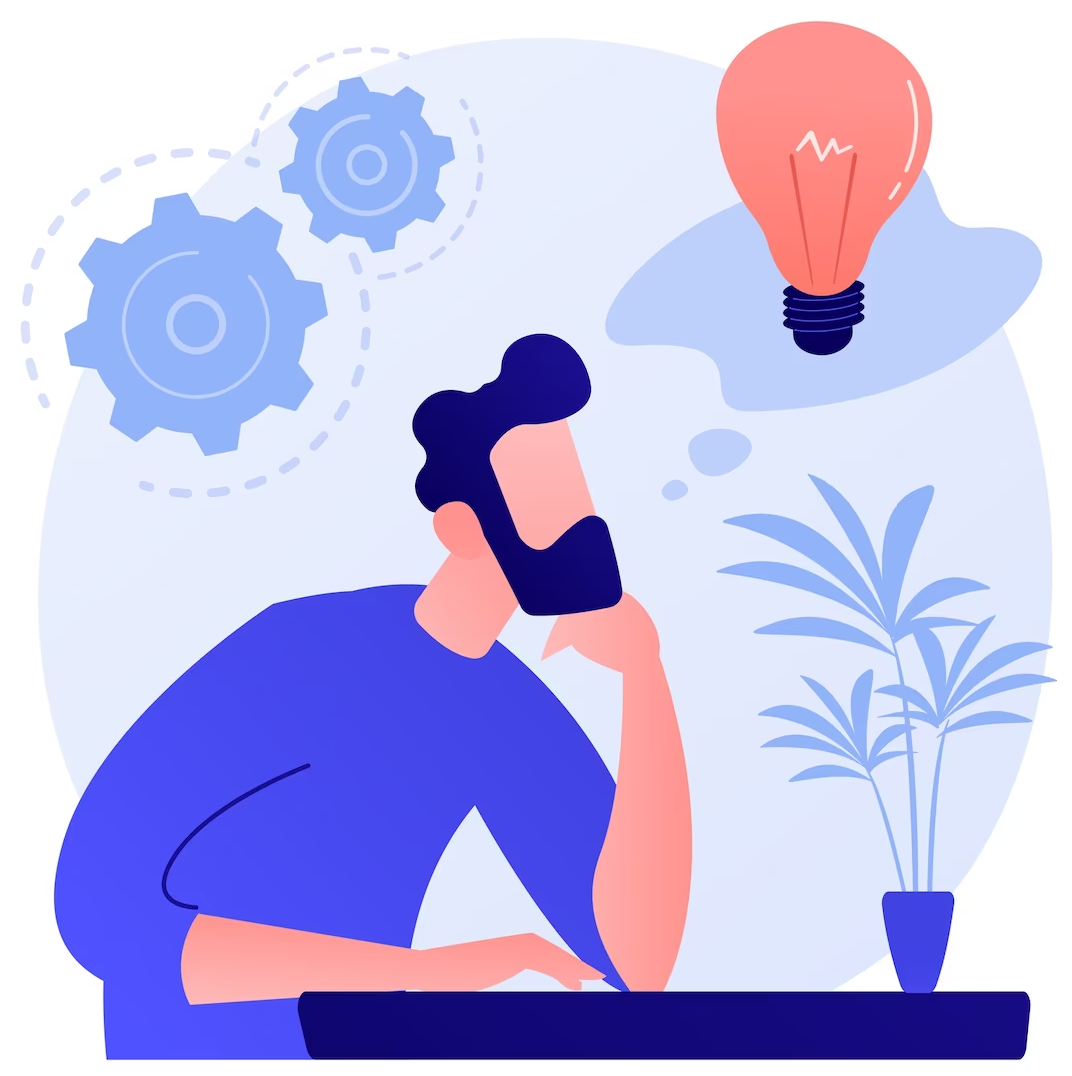 Decision
Choosing my future portfolio work was influenced by a series of events, or rather, a group of events.
Maria's advice that it's not necessary to create a large-scale project.
The UX Research podcast I recently wrote a post about.
In one of the interviews or podcasts, I heard a phrase from a Lead UX Designer: "If a person knows how to conduct research, it's an immediate +30% chance of being hired."
And I realized that I want my next work in the portfolio to be not design of some mobile application or website, but UX Research. Real UX Research, with interviews, with surveys, with real people!
UX Research Topic
I'll let you in on a secret — I've already chosen the topic of UX research and even made preliminary notes in Notion. Topic: task management app for people with ADHD. I know how hard it is for them to be organized, productive and stay focused on tasks.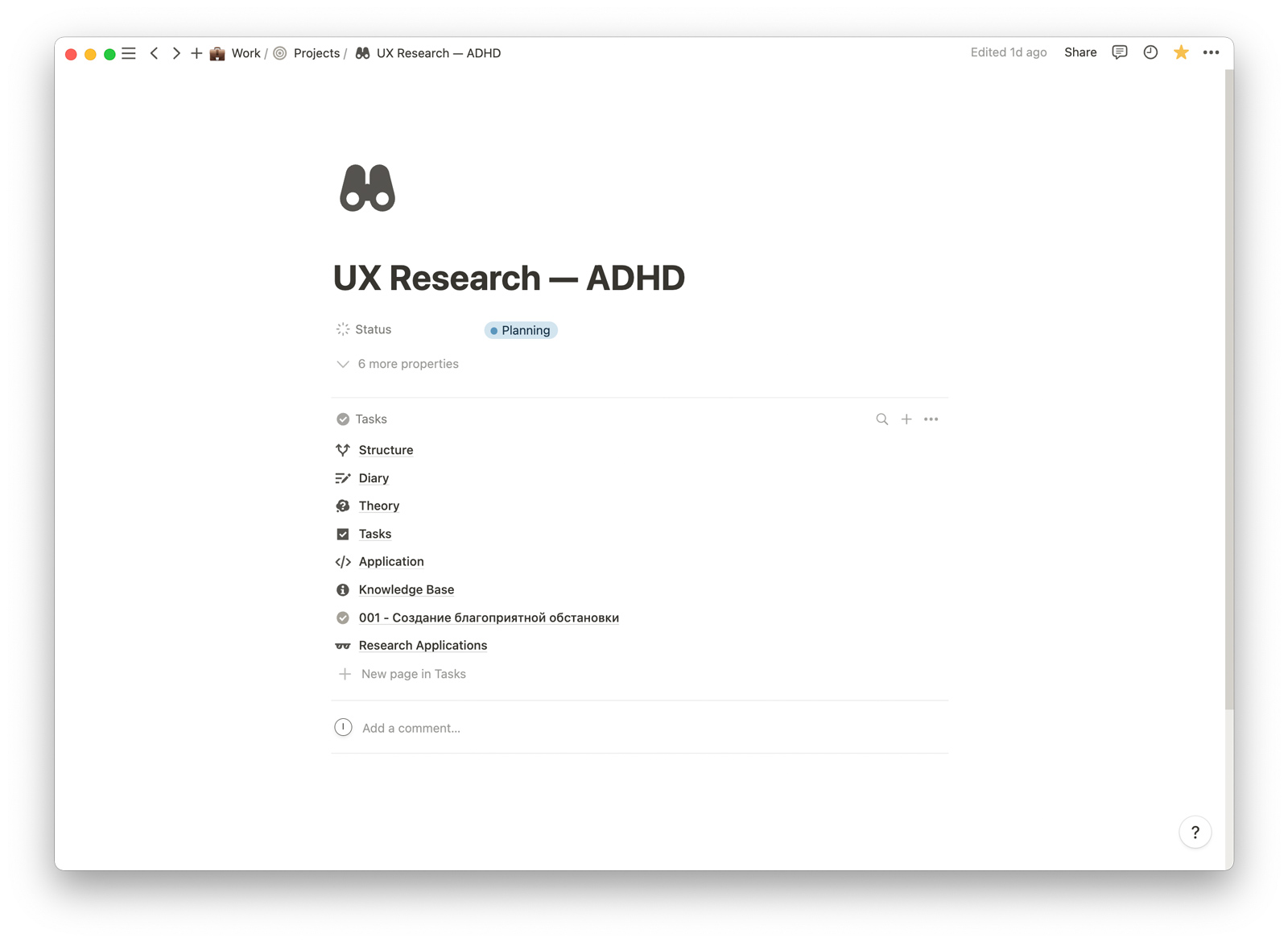 At the moment, I am studying the "math part" and preparing the RIGHT questions for the interview.
Stay tuned.